Make a Donation
CIBC is matching donations to the CIBC Children's Foundation until we reach our $1 million goal
Help us give hope to kids all across Canada this holiday season by donating to the CIBC Children's Foundation. We know that while so much has changed this year, kids' dreams didn't. That's why CIBC will match your donations, dollar-for-dollar, until we reach our goal of $1MM. Your donation will play an instrumental role in helping children access vital support services and programs. Together, we can do more in 2021 to help kids realize their ambitions.
Click here to learn more about the CIBC Children's Foundation and consider making a donation.
Or make a donation to one of the causes we already support.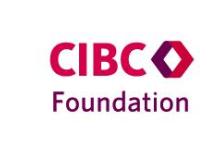 CIBC Miracle Day is an annual event that supports important work to improve the lives of ...
Cause
How do donations work?
Click here or on the 'Donate Now' button underneath the Featured Giving Opportunity. Choose a donation amount and method of payment. You will then be forwarded to a third-party payment processor to complete the transaction.
Need Some Help?