Make a Donation
Taking action in our communities / Notre action dans nos collectivités
Built on our storied history of supporting our communities, the CIBC Foundation serves our commitment to creating a world without limits to ambition. We are demonstrating our purpose in action by supporting causes important to our clients and communities. Learn more
Join us and donate today to the charity of your choice. Use the "search" area to find your favourite cause.
-------------------------------------------------------------
Établie pour poursuivre notre riche tradition du soutien à nos collectivités, la Fondation CIBC incarne notre engagement à créer un monde où chaque idée est une possibilité.
Faites partie du movement et donnez a une oeuvre de bienfaisance de votre choix. Trouvez votre cause favorite en utilisant l'option Rechecher.
Or make a donation to one of the causes we already support.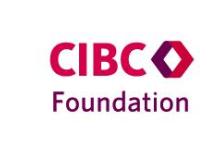 The CIBC Foundation is committed to advancing social and economic equity by creating greater ...
Cause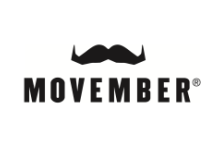 Our vision is to have an everlasting impact on the face of Men's health. Everything we do is to ...
Cause
The Canadian Cancer Society (CCS) is proud to be a champion and voice for Canadians who care ...
Cause
CIBC
In challenging times, communities look to vital service providers, like their neighbourhood bank, to provide urgent relief and support. CIBC is ever-ready to respond, since giving back is deeply embedded in our culture and is closely aligned with our purpose. Through corporate donations, partnerships and the genuinely caring culture of our employees, we are committed to building strong, vibrant places where every member of our society can make their ambition a reality.
----------------------------------------------------------------------------
Dans les périodes difficiles, les collectivités se tournent vers des fournisseurs de services essentiels, comme leur banque de quartier, pour obtenir des secours et une aide d'urgence. La Banque CIBC est toujours prête à répondre, car la volonté de redonner à la collectivité est fermement ancrée dans notre culture et étroitement liée à notre raison d'être. Grâce à des dons d'entreprise, à des partenariats et à la culture sincèrement attentionnée de nos employés, nous nous engageons à bâtir des collectivités fortes et dynamiques où tous les membres de notre société peuvent réaliser leur ambition
Need Some Help?