CIBC
Taking action in our communities / Notre action dans nos collectivités
As of this week, India accounts for roughly 40% of new COVID-19 cases globally. India's health centers are overwhelmed, critical resources like beds, essential drugs and oxygen are running low, and patients are unable to receive the care they urgently need.
To support humanitarian relief efforts in India, CIBC is making a $100,000 donation to UNICEF. The organization has broad access to communities, including rural areas, and is expanding its support beyond children to include all those impacted by this latest wave of COVID-19. This funding will help boost access to critical oxygen supplies in hospitals and accurate COVID-19 testing tools.
How you can help
--------------------------------
Depuis cette semaine, l'Inde compte environ 40 % des nouveaux cas de COVID-19 à l'échelle mondiale. Les centres de santé de l'Inde sont débordés, les ressources nécessaires comme les lits, les médicaments essentiels et l'oxygène se font rares et les patients ne peuvent pas recevoir les soins dont ils ont grandement besoin.
Pour soutenir les efforts d'aide humanitaire en Inde, la CIBC fait un don de 100 000 $ à l'UNICEF. L'organisation a un vaste accès aux collectivités, y compris les régions rurales, et étend son soutien au-delà des enfants afin d'inclure toutes les personnes touchées par cette dernière vague de la pandémie de COVID-19. Ce financement contribuera à améliorer l'accès à des approvisionnements d'oxygène essentiels dans les hôpitaux et à des outils de dépistage précis de la COVID-19.
Comment vous pouvez aider
Featured project
India - Racing to Increase Access to Oxygen and Testing to Combat COVID-19 Infections by CANADIAN UNICEF COMMITTEE COMITE UNICEF CANADA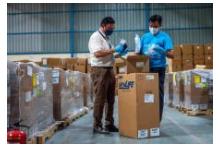 Featured project
India COVID-19 Response Appeal / intervention face à la COVID-19 en Inde by CANADIAN RED CROSS / CROIX-ROUGE CANADIENNE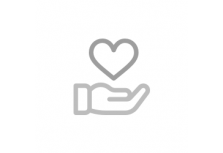 Featured fundraiser
CIBC Children's Foundation
Featured cause
Canadian Cancer Society – Société canadienne du cancer
Featured cause
UNITED WAY CENTRAIDE CANADA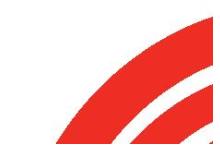 About this website
It starts with one
One person with courage
One person who cares
One person willing to lend a hand for the good of another.
When people like this come together, positive change happens.
Change that helps our communities and businesses thrive.
Together, with our clients, we are #OneforChange.