An exciting new clinical trial conducted by the Canadian Cancer Society-funded Canadian Cancer Trials Group (CCTG) is the first in the world to test a groundbreaking treatment that has the potential to boost the immune system in people with cancer, which could help reduce the threat of COVID-19.
Cancer is considered an underlying medical condition that can put people at higher risk of more serious outcomes of COVID-19. In addition, some cancer treatments can weaken the immune system, making individuals more vulnerable to infections. This adds to the urgency of advancing our approved clinical trial. It could be the glimmer of hope that people affected by cancer need right now.
This clinical trial holds life-changing potential. If successful, it could reduce the incidence and severity of COVID-19 symptoms in people actively undergoing cancer treatment. And we'll have results quickly: an earlier trial already proved that it is safe for people with cancer to receive this immune-boosting treatment, which means this clinical trial can begin almost immediately and results will be known in a matter of months instead of years.
Cancer doesn't stop being a life-altering disease in the middle of a global health crisis. It is our greatest priority to support people with cancer – by funding groundbreaking research and providing information, compassion and comfort with our national support system.
Please help by making a donation today that will help fund a clinical trial that could turn fear into hope for people living with cancer. Your donation will also support other important research and support programs.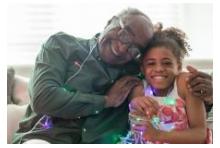 Hoe donaties werken
Klik op een knop 'Nu doneren' en bepaal vervolgens uw donatiebedrag. U wordt vervolgens doorgestuurd naar de betalingsverwerker van uw keuze. Nadat uw donatie is verwerkt, wordt deze verzonden naar het goede doel van uw keuze.
Hebt u hulp nodig?