With nearly 1 in 2 Canadians expected to be diagnosed with cancer in their lifetime, cancer affects us all. But this holiday season, we can come together to show our friends, families and community that a cancer diagnosis does not need to define who you are. Together, we can show that love is stronger than cancer.
Cancer doesn't stop being a life-changing and life-threatening disease during a global health pandemic. In fact, it has increased demand for many of our programs. With the holidays approaching, and the uncertainty caused by COVID-19, more people will be turning to CCS to help them cope with cancer. That's why they need your help now, more than ever.
Our COVID-19 Emergency Fund helps support groundbreaking research – like the world's first clinical trial to test a treatment that has the potential to boost the immune system in people with cancer - which could help reduce the threat of COVID-19. The fund also helps to provide the necessary supplies to keep CCS lodges safe for our guests during the pandemic and will help keep our phone and online support available to those who need it.
This holiday season, give the gift of love and spread warmth and hope to Canadians affected by cancer. Your support will make a meaningful difference in the lives of people with cancer, now and year-round.
For more information on visit cancer.ca, call us at 1-888-939-3333 (TTY 1-866-786-3934).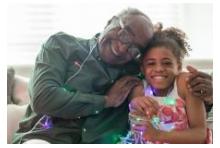 Hoe donaties werken
Klik op een knop 'Nu doneren' en bepaal vervolgens uw donatiebedrag. U wordt vervolgens doorgestuurd naar de betalingsverwerker van uw keuze. Nadat uw donatie is verwerkt, wordt deze verzonden naar het goede doel van uw keuze.
Hebt u hulp nodig?