Giving Opportunity
CIBC Future Heroes Fund Bursary Program / Programme de bourses du Fonds CIBC des futurs héros
About this Giving Opportunity
CA$48,544.25
Donated of CA$50,000.00
In recognition of the vital role of health care professionals, CIBC is launching the CIBC Future Heroes Fund Bursary Program to help the next generation of health care workers realize their ambition.
For the 2020 and 2021 academic years, CIBC will be awarding 100 bursaries to 50 post secondary institutions across Canada through Universities Canada. Valued at $2,500 each, these bursaries will go to first year students enrolled in a range of health care programs at post-secondary schools across the country.
Join us, as your donation will help support the next generation of health care professionals. 100% of all donations will go directly to Universities Canada for the creation of additional bursaries. All donations will receive a tax receipt. Donations made after June 3, will be allocated to the 2021 academic year.
Applications for the bursaries open June 3, 2020
Apply online here
For more information contact: Mailbox.CommunityInvestment@cibc.com
---------------------------------------------------------------
Afin de souligner le rôle vital des professionnels de la santé, la Banque CIBC lance le programme de bourses du Fonds CIBC des futurs héros afin d'aider la prochaine génération de travailleurs de la santé à réaliser leurs ambitions.
Pour les années scolaires 2020 et 2021, la Banque CIBC accordera 100 bourses dans 50 établissements postsecondaires au Canada par l'intermédiaire d'Universités Canada. D'une valeur de 2 500 $ chacune, ces bourses seront accordées à des étudiants de première année inscrits dans divers programmes de soins de santé dans des établissements postsecondaires partout au pays.
Joignez-vous à nous! Votre don aidera à soutenir la prochaine génération de professionnels de la santé. La totalité des dons ira directement à Universités Canada pour la création de bourses supplémentaires. Tous les dons donnent droit à un reçu aux fins de l'impôt. Les dons effectués après le 3 juin seront attribués à l'année académique 2021.
Le formulaire d'application aux bourses est ouvert. Veuillez suivre le lien ici
Pour en savoir plus, écrivez à Mailbox.CommunityInvestment@cibc.com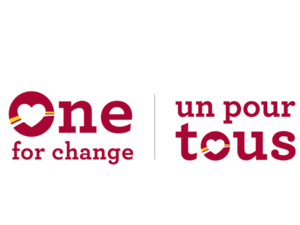 Causes in this Giving Opportunity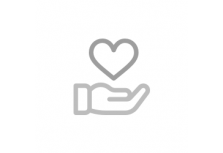 Ottawa, Ontario, K1R1B1, Canada
How Donations Work
Click any 'Donate Now' button and then decide your donation amount. You will then be forwarded to your payment processor of choice. Once your donation has been processed it will be sent to your charity of choice.
Need Some Help?